Policy Opportunities (Oct 23rd, 2020)
Your weekly update on the latest openings, internships, fellowships and other opportunities in think tanks around the world.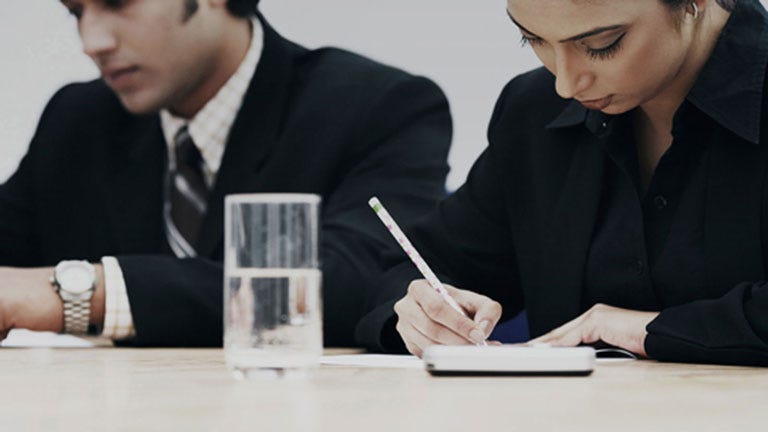 Welcome to this week's Policy Opportunities update. This week there are positions listed in typical policy hubs like DC, New Delhi and Brussels, as well as openings in cities such as Melbourne and Stockholm. There are also a couple of special remote internship programs, including a rare research placement based in Fiji. As per usual, several tanks are advertising more than one vacancy, so make sure to search the site thoroughly and apply to all positions of interest. Even if you already have a position, it is always good to keep up to speed with what is on offer in the policy space!
Want to view Policy Opportunities in your inbox? Join our mailing list today…
---
Positions - North America
R STREET INSTITUTE - WASHINGTON DC, USA
Policy Portfolio Director
The R Street Institute seeks an organized, energetic, experienced Portfolio Director to oversee our technology and innovation, cybersecurity and national security policy efforts. The core aspects of this role focus on development, fundraising, project management. The Director will serve as a brand ambassador; oversee portfolio budgets and facilitate cross-functional processes for fundraising as well as ideation, development, pitching and closing deals.
Deadline: Friday, October 30, 2020
For further details: https://street.applytojob.com/apply/g1zw8tjOla/Policy-Portfolio-Director?source=R+Street
---
CSIS - WASHINGTON DC, USA
Temporary Program Coordinator and Research Assistant (Part Time)
The International Security Program at CSIS is hiring a Temporary Part-Time Program Coordinator/Research Assistant beginning in November 2020 and lasting for approximately 7 months. The position supports 1.) management and research efforts relating to a US-Australia alliance management project and; 2.) management efforts supporting diversity and inclusion efforts within the International Security Program at CSIS. Ideal candidates will have a background or demonstrated interest in geopolitical issues related to the Indo-Pacific region and/or technology and national security. Duties will include assisting with research and analysis and monitoring a range of administrative support tasks.
No application deadline given, but applicant must be ready to start in November 2020.
For further details: https://careers.csis.org/opportunities/827
---
ASIA SOCIETY POLICY INSTITUTE - NEW YORK, USA
Asia Society is currently advertising several positions including:
Multimedia Producer and Digital Outreach Manager
The Asia Society Policy Institute is a think- and do- tank that tackles major policy challenges confronting the Asia-Pacific in security, prosperity, sustainability, and the development of common norms and values for the region. ASPI seeks a Multimedia Producer and Digital Outreach Manager to leverage ASPI's projects, initiatives and expert commentary to create dynamic and accessible multimedia content, including videos, podcasts and infographics; as well as manage the ASPI website and social media channels. The successful applicant will collaborate with ASPI experts and staff to identify high-impact opportunities to increase the visibility of the tank's activities and to develop and execute a dissemination strategy.
No application deadline given.
For further details: https://asiasociety.org/sites/default/files/inline-files/2007_Multimedia_Producer_and_Digital_Outreach_Manager_ASPI_Oct_2020.pdf
---
Positions - Europe
CENTRE FOR EUROPEAN POLICY STUDIES - BRUSSELS, BELGIUM
Researcher – EU Foreign Policy
CEPS is a leading think tank and forum for debate on EU affairs. CEPS is seeking a new researcher whose duties will role include: conducting research activities related to EU external action, with a focus on relations with neighbouring countries, strategic partners and systemic rivals; participating in international research teams that carry out projects for the European Commission and other funding organisations; giving presentations on the above-mentioned issues at project meetings and external events; writing editorials and commentaries and assisting in the acquisition of new projects.
Deadline: Friday, October 30, 2020
For further details: https://www.ceps.eu/wp-content/uploads/2020/09/Jobadvert_Researcher_EU-Foreign-Policy_Oct2020.pdf
---
STOCKHOLM ENVIRONMENT INSTITUTE - STOCKHOLM, SWEDEN
Policy Expert
SEI is an international non-profit research and policy organization that tackles environment and development challenges. The successful candidate will primarily work on the Development of the Environmental Strategy and Action Plan of Bosnia and Herzegovina (BiH) Project as a key policy expert. He/she is expected to coordinate content development in alignment with Strategic Environmental Assessment recommendations and situation analysis for BiH, as well as assure BiH ESAP 2030+ alignment with the EU environmental acquis. The expert will utilize their expertise to ensure continuous government stakeholder buy-ins of BiH ESAP 2030+ and will implement the Monitoring, Evaluation and Learning system of the project.
Deadline: Saturday, October 31, 2020
For further details: https://www.sei.org/people/jobs/hq-policy-expert/
---
CENTRE FOR EUROPEAN REFORM - BRUSSELS, BELGIUM/BERLIN, GERMANY
Two Research Fellow Roles
The Centre for European Reform is a think-tank devoted to making the European Union work better and strengthening its role in the world. The Centre for European Reform is looking to recruit two bright and enthusiastic people to join the CER's research team. They would be based in either our Brussels or our Berlin office. They should have at least four years' experience of working on EU policy – in the public or private sectors, academia, media or think-tanks – and have a good understanding of the workings of EU institution. The first opening is for a researcher with expertise in the economics of energy and climate change, and who has a good knowledge of EU policy in this area. The second opening is for a researcher with expertise in one or several of the following areas: competition policy, digital and tech industries, financial services and EU institutional questions.
Deadline: Friday, October 30, 2020
For further details: https://cer.eu/job/two-research-fellow-roles
---
Positions - South Asia
CENTRE FOR CIVIL SOCIETY - NEW DELHI, INDIA
Director, CRISP (Centre for Reimagining Innovation and Science Policy)
The Centre for Civil Society, a highly regarded public policy think tank based in New Delhi, advances social change through market liberal policy reforms. CCS is looking for a full-time Director of CRISP to join their team in an exciting time of organisational growth and development. The Director will lead a small and dedicated team to provide the necessary vision, leadership and skills which will enable the organisation to achieve its larger goal and create societal wealth from the adoption of STEM-based R&D in the public, private and social sectors of India.
Deadline: Friday, October 30, 2020
For further details: https://recruit.zohopublic.com/recruit/PortalDetail.na?digest=YufHcp0lCpT1Id8Jmbha5CuxUcsgaW9ZlSMnc1cJJ9w-&iframe=true&jobid=343261000006914012&widgetid=343261000000116057&embedsource=CareerSite
---
WRI INDIA - NEW DELHI, INDIA
Electric Mobility Associate
WRI is a global research organization that spans more than 60 countries and turns big ideas into action at the nexus of environment, economic opportunity and human well-being. In this role, you will coordinate and lead research projects, stakeholder outreach and on-the-ground support on several topics within electric mobility. Your work will include coordinating teams in multiple geographies, as well as supporting the overall program's objective of helping transform how cities are built, managed, and used, to make them compact, connected, coordinated, and resilient. You will work closely with the Urban Mobility team at WRI and other relevant staff to help bridge internal and external discrepancies regarding the role of EVs in sustainable transportation goals. You will assist in providing research, data analysis, modeling and outreach support.
No application deadline given.
For further details: https://jobs.jobvite.com/wri/job/oGVJcfwg
---
Positions - Asia-Pacific
GLOBAL CCS INSTITUTE - MELBOURNE, AUSTRALIA
Senior Advocacy and Communications Adviser
The Global CCS Institute is an international think tank whose mission is to accelerate the deployment of carbon capture and storage (CCS), a vital technology to tackle climate change and deliver climate neutrality. The Senior Advocacy and Communications Adviser is responsible for delivering the Institute's advocacy strategy to ensure maximum impact for the Institute and accelerating the deployment of CCS. Key responsibilities include - execute advocacy strategy; identify needs with different stakeholder groups and design strategies to effectively communicate the Institute's messages and priorities; manage external relationships; educate key stakeholders through workshops, roundtable discussions and other forums; liaise and build relationships with media and provide advice and media responses as necessary and promote the Institute at events and in the media.
No application deadline given.
For further details: https://www.globalccsinstitute.com/about/careers/open-positions/
---
Internships and Fellowships
CATO INSTITUTE - WASHINGTON DC, USA
Spring Internship Program
Cato's paid internships are for undergraduates, recent graduates, graduate students, law students and early-career professionals who have a strong commitment to individual liberty, limited government, free markets and peace. Most Cato interns work primarily as researchers for our policy scholars. Individual department placements include defense and foreign policy, healthcare policy, constitutional studies and numerous others. Other interns work in communications-oriented roles, including media relations, external affairs and video production.
Deadline: Sunday, November 1, 2020
For further details: https://intern.cato.org/
---
THE ARCTIC INSTITUTE - WASHINGTON DC, USA
Research Interns
The Arctic Institute is seeking two well-qualified graduate students to work as Research Interns for The Arctic Institute's The Arctic This Week (TATW) App. Interns may be given significant opportunities to contribute to TAI's work beyond App writing, including to provide research support to Senior Fellows, administrative duties, and logistical support at TAI conferences and events. Interns will be given the opportunity to submit a long-form analysis piece for publication on TAI's webpage, with the mentorship of our Editor-in-Chief through the peer review process. Interns will also have an opportunity to engage in events and network in Arctic capitals across North America and Europe dependent on COVID-19 safety.
Deadline: Saturday, October 31, 2020
For further details: https://www.thearcticinstitute.org/opportunities/
---
THINK PACIFIC and THE FIJIAN MINISTRY - FIJI
Virtual Internship Scholarships
We are delighted to be offering 150 fully funded places for our Fiji remote internship program taking place between November 2020 and February 2021. Through this unique opportunity Think Pacific and our partners aim to foster global understanding, contribute to international development and increase relationships between the Fiji Islands and global university students. Work with Fijian government departments, charities, social enterprises and start-ups. There are nine career sectors to choose from - Psychology, Health, Environment, Business, Marketing, Education, International Development, NGO Management and Sports Development.
Deadline: Monday, October 26, 2020
For further details: https://thinkpacific.com/virtual-internship-scholarship/
---
MANTRAYA - INDIA
E-Internship Programme
The E-Internship is open to students currently enrolled in a Master's Programme or Master's graduates. The Internship usually runs for three months and is unpaid. The period, however, can be extended. The E-Interns will work as Researchers in the projects and are expected to assist in/contribute to at least three publications of Mantraya during the period of E-Internship. They are also expected to assist in other projects assigned to them. The schedule under the E-Internship is flexible and provides opportunity to work with Mantraya's team of Experts and Advisers. We particularly welcome researchers and students interested in primary / field research to contribute.
Applications accepted on a rolling basis.
For further details: http://mantraya.org/internship/
---
That's all for now! Don't forget to check in next week for more updates.
Stay well and stay safe,
- Liam
Founder of Policy People